Ocean City Marlin Club
Website Photo Credit: Hooked On OC
About Us
The Ocean City Marlin Club is the heart of the Mid-Atlantic's fishing community. It began in 1936, when a group of fishermen banded together by a shared love of the sport and respect for the game.
The Club sponsors tournaments all season long, beginning this season with our Annual Franky Pettolina Memorial Day Tournament followed by the Small Boat Tournament, Canyon Kick Off, Kid's Classic, Ladies Tournament ("Heels & Reels"), Labor Day White Marlin Tournament, Ocean City Light Tackle Club vs. Ocean City Marlin Club Shoot-Out, and the Scott Smith & Charles Kratz Challenge Cup.
The Clubhouse is nestled on one of the most prestigious pieces of real-estate in the area. Sitting at the mouth of the commercial harbor, the Club offers views of the inlet, Assateague Island, and the Atlantic Ocean. The Club's 5,200 square feet has a classic style bar, two stone fireplaces, a banquet hall seating 299, and a delicious menu prepared by our team of talented chefs.
Announcements
Specials 8/17/2022 - 8/21/2022!!!
OCMD Fishing Tournaments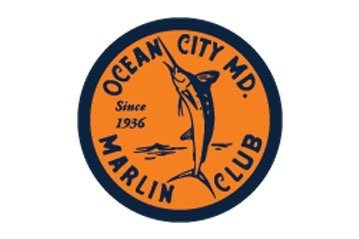 Sep 2 - 4
64th Annual Labor Day White Marlin Tournament
Chairmen: Jim Giles and Gary Stamm
Registration: Thursday, September 1 @ 6:30-8:00 p.m.
Fishing Days: (2 of 3) September 2, 3, & 4
Weigh Ins:  September 2, 3, & 4 6:00-8:00 p.m., Sunset Marina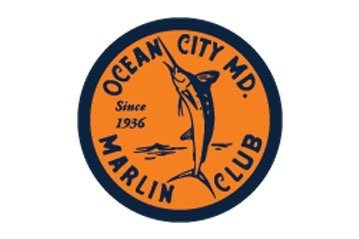 Sep 8 - 10
44th Annual Charles Kratz & Scott Smith Challenge Cup
Chairmen: Andy Helms & Bob Althauser
Registration: Wednesday, September 7 @ 6:00-8:00 pm
Fishing Days: (2 or 3) September 8, 9 & 10
No weigh-ins.
Marlin Club Sponsors
$1,000 Level & Up
E-Lerts
Receive updates in your inbox!